We have been in business since 1971 and have provided 48 years of excavating service to St. Croix, Polk, and Pierce County in Wisconsin as a family owned and operated business.

The crew members are:

Don Schmitt is the founder with 40 years of experience and is a Wisconsin master plumber (MPRS221741).

John Schmitt has 42 years of experience.  John is a licensed Wisconsin master plumber (MPRS223760), a Wisconsin licensed sewer designer (1927), a certified WOWRA septic system evaluator (2008035), a licensed Wisconsin septic system maintainer (MPRSW 223760), an equipment operator and a bidder/estimator.

Tom Schmitt has 33 years of experience. Tom is a graduate of UW-River Falls with a degree in soils science. He is a Wisconsin certified soil tester (CST227429), an equipment operator and a bidder/estimator.

Steve Schmitt has 31 years of experience. Steve is a graduate of Northeast Metro Technical College as a truck and equipment mechanic. He is our mechanic, equipment operator, building site preparation specialist and a bidder/estimator.

At Schmitt and Sons Excavating, Inc. we think of ourselves as the company that can best serve your construction needs for site development. Having been in business for over forty years we have evolved our capabilities so that we are able to provide a complete site work package for our clients – giving them a "building-ready" site on schedule and on budget. Our excavating capabilities matched with our years of experience work seamlessly together. Whether you're a first time homeowner or a general contractor we provide optimum coordination through effective communication and cooperation between our divisions and affiliates.

Our Goal: To bring projects to completion in the shortest possible time frame with the least number of headaches.

Our Policy:  To please you the customer.

Prices on our proposal are GUARANTEED (as long as the specifications on our proposal are not changed, any change will be agreed on before work starts).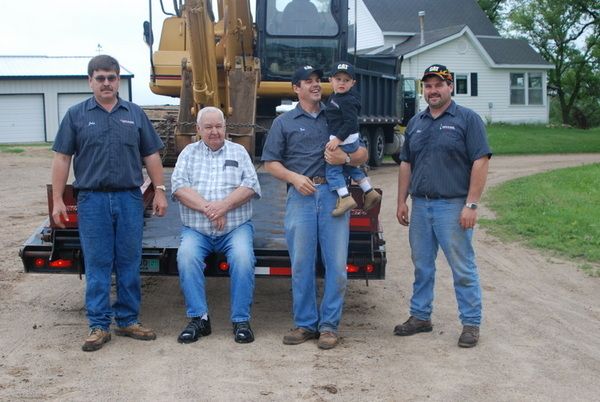 Read Our Reviews on www.angieslist.com